---
Start your children on the right path with professional firearms safety and marksmanship instruction!
---
Cost is $85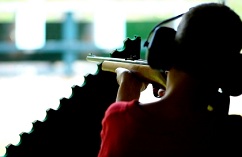 This 1 hour private session (for ages 9 to 13) offers your child instruction in both firearm safety and marksmanship skills. Students will have the opportunity shoot several trypes of firearms.
Must be chaperoned by a parent or guardian over the age of 21. Chaperones will not be shooting during the class.
Advantages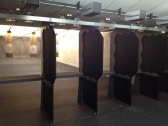 Our patient instructors will encourage your children in the safe handling of firearms.
Testimonial
I participated in a class today. The instructor, Dan Donahue, was outstanding. He exemplified what a good instructor is all about. I've taken many classes over the years (not necessarily in firearms). However, in comparing this to others classes I've taken, this is by far one of the best. I look forward to attending many more classes.