---
Start your children on the right path with professional firearms safety and marksmanship instruction!
---
Cost is $85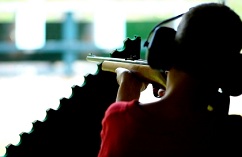 This 1 hour private session (for ages 9 to 13) offers your child instruction in both firearm safety and marksmanship skills. Students will have the opportunity shoot several trypes of firearms.
Must be chaperoned by a parent or guardian over the age of 21. Chaperones will not be shooting during the class.
Advantages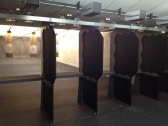 Our patient instructors will encourage your children in the safe handling of firearms.
Testimonial
The training was beyond helpful, having no formal training in scoped rifles, after an hour I was hitting sub 1 inch groupings at 100 yards...I had a great time, learned a ton and became a more skilled and safer shooter. I can not think of a single thing which MFS could do to improve, the FID class was great, reasonably priced and I have recommended the one-on-on instruction to all my friends...I could not have asked for a better experience.